These are one of the most eaten tacos🌮 on the streets of México, not to mention one of the cheapest too.😉
'Suadero' uses offcuts from the beef and cooked over a long time to obtain a smooth texture with an incredible flavour. I promise the wait is well worth it.🤗
Its characteristic flavour comes from the beef lard with which it is cooked, but this homemade version is quite low in fat. 😇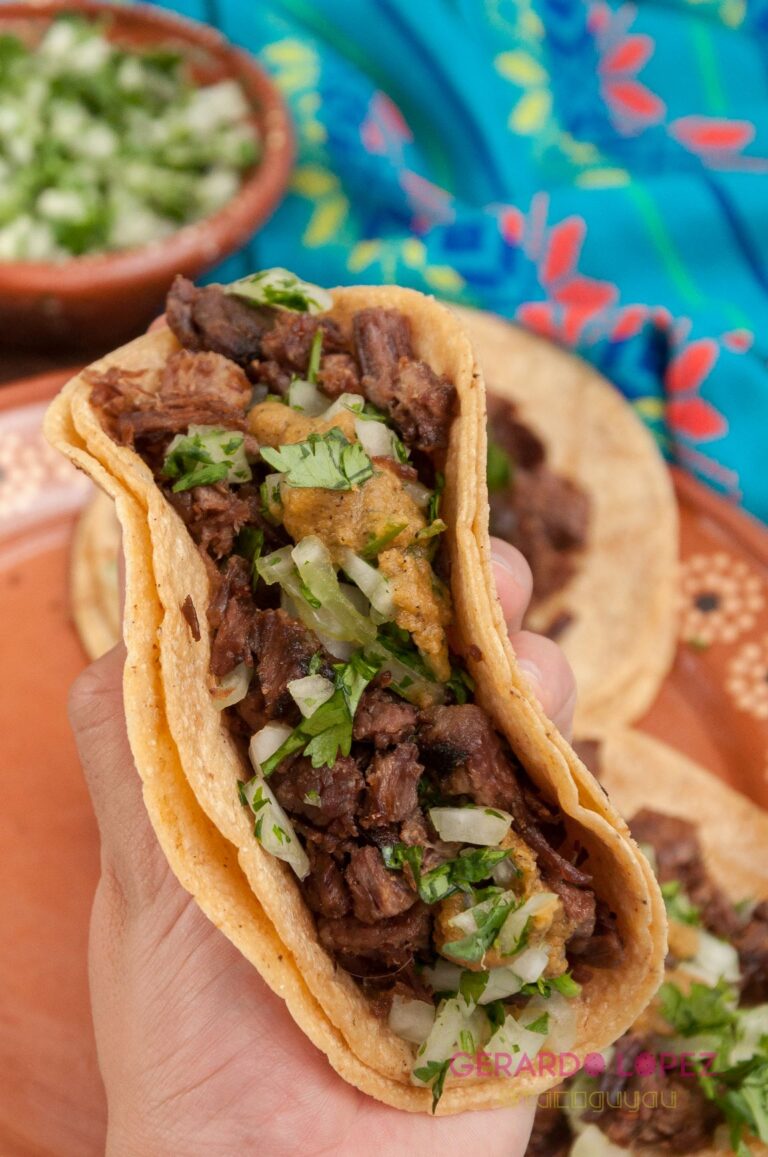 Suadero tacos
Tacos de suadero casero
One of the most popular tacos, if not the most popular, in México. And even then, the recipe will differ by region and from one taquero to another.
This is an easy recipe to make suadero at home.
Print Recipe
Ingredients
500

g

beef brisket

1

garlic clove

¼

white or brown onion

Olive oil
To serve:
12

corn tortillas

preferably from La Tortilleria

2

limes

½

white onion

finely chopped

¼

coriander bunch

finely chopped

Your favourite salsa
Instructions
Place the brisket in a pot, add some oil and cover with water. Add the onion, garlic and salt to taste. Cook over high heat with the lid on for an hour and a half or until the meat is very soft.

Once the meat is done, remove it from cooking and cut it into small pieces.

Heat about two tablespoons of oil in a pan and add the meat, fry over medium heat until it turns a golden colour.

Put the meat in a bowl and use the same pan to reheat the tortillas.

Serve the tacos with a double tortilla and garnished with finely chopped onion and coriander, lime and the salsa of your choice.

¡Buen provecho!
Related Post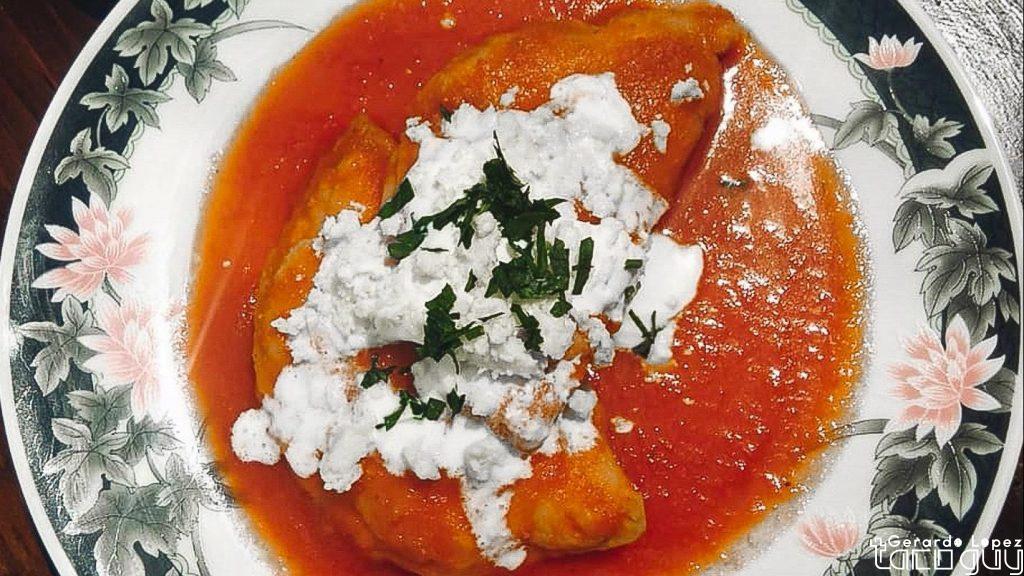 Other Recipes