This salsa is for the brave, as its name indicates this salsa 'macha' is spicy🔥 but also provides a smoky taste that highlights the flavour of almost any dish.😍
The way of preparing it is very flexible, it is normally based on the árbol chilli🌶 but depending on your personal taste, can be combined with other dried chillies to give it more personalised flavour notes.
Some people like to add extra texture with seeds, peanuts, red fruits and even 'piloncillo' (sugar sweetener)🤯
It is also known as oil salsa, because of the amount it contains and this makes it last a long time.
I like to put just a little bit of this salsa sometimes on top of other types of salsas to add even more flavour.😋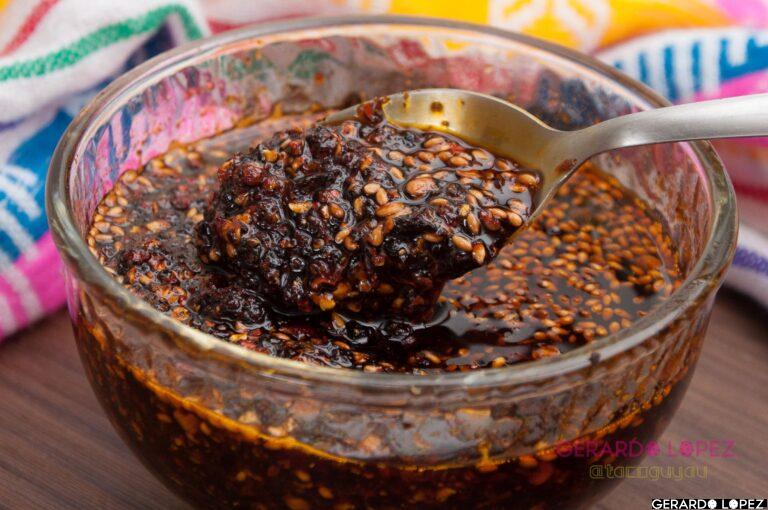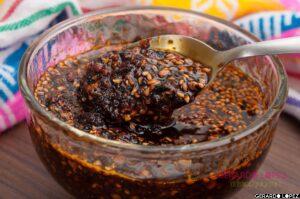 This is the Mexican equivalent of the Asian Chilli Oil, but I think they both taste differently as the chillies are different.
This is a simple way to prepare the base salsa, but I do encourage you to add some extra nuts like almonds or peanuts 🙂
Print Recipe
Ingredients
6

garlic cloves

250

g

árbol chilli

250

g

pasilla chilli

2

tbsp

sesame

1

tbsp

white vinegar

2

cups

vegetable oil

Salt to taste
Instructions
In a frying pan, heat a cup of vegetable oil over low heat, press the garlic with a knife to chop them and lightly fry in the oil for a couple of minutes, as soon as they take a golden color, remove and reserve in a bowl.

Cut the tail of the chillies and if you cannot hold the spicy (you can remove the seeds, although it is best to leave them), turn off the fire and lightly fry the arbol chillies in the hot oil and then the morita chillies. A couple of minutes is enough only until they take a darker color, be careful not to burn to avoid bitter taste.

Let chillies cool for a few minutes and then blend slightly just to integrate the chillies well with the garlic and add vinegar, the remaining cup of oil and some salt, if you have a molcajete it is better.

Reheat the pan with the oil that you used previously over low heat and fry the sesame for a minute or two, then add the chillies mixture. Integrate all the ingredients, stirring for about 2-3 minutes.

Serve in a bowl to accompany your favorite dish.

¡Buen provecho!
Related Post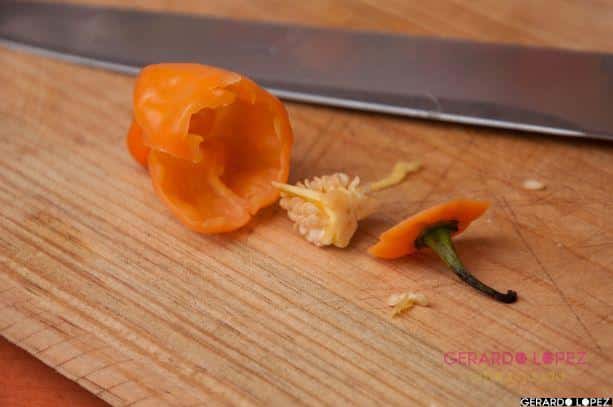 How to make chillies less spicy?
Other Recipes