Chillies, alongside beans and corn, are the foundation of Mexican cuisine and found in most Mexican dishes.  All chillies in the world are originally from the American continent, and México concentrates the most varieties with at least 50 of them registered. It is, therefore, not surprising to find chillies in most Mexican recipes.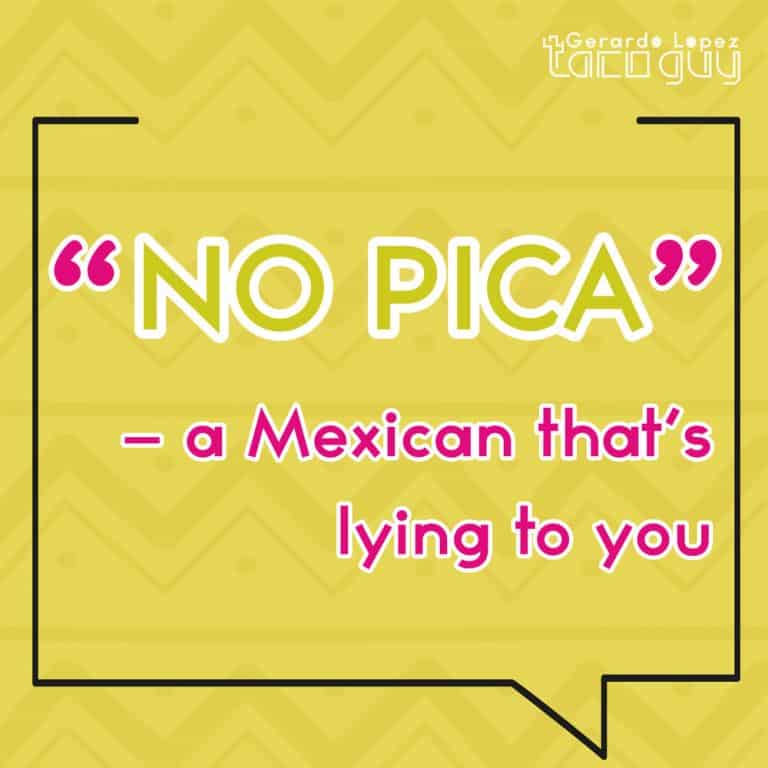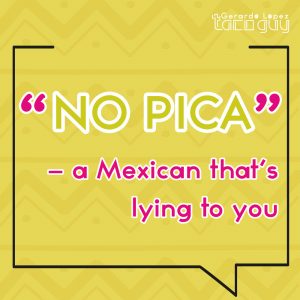 However, not all chillies are spicy and not all Mexican dishes have chilli in them.  To be truthful, chilli in México is used as a condiment because of its flavour and not the heat.  There are some chillies that have no spice to them, like poblanos and bell peppers, also known as capsicums. Most chillies lose their spiciness when cooked and mixed with other ingredients like dairy, acid, sugar, etc.  But if that is still hot, chillies can be deseeded and soaked in water and vinegar to neutralise the capsaicin for a couple of hours before using it.
Because not all Mexicans tolerate spicy food, most of the meals and recipes in México have little to no spiciness when served. The real kick is in the salsas served on the side, most restaurant tables and stands have a selection of fresh salsas – going from mild to the hottest – so you can tune up and down your desired level.
"¡No pica!" best translated as: it is not spicy! – a Mexican will say when emptying the salsa bowl on a taco🌮🌮. The love for spicy food in Mexico does not come as a surprise, after all, 🌶 chillies are originally from Mexico and we have more than 50 native varieties. Imagine what would it be of other delicious cuisines like Thai, Korean and India without chillies 🥵🤯
So, how do you remove the heat from chillies?
There are many techniques to do this and to be honest there I don't think there is a way of removing the heat completely from the chillies without changing their flavour profile.  What my techniques do, is minimise the heat.  The only way to remove the heat is to not use spicy chillies for starters – something like capsicum (also known as bell peppers) are a good alternative.
Chillies heat, or spiciness, comes from a substance called capsaicin and all the techniques I'm going to show you are either going to try to neutralise, blend or remove this compound.
I will list these techniques from less to more effective in removing the heat from most chillies:
Neutralise using cooking acids and sugar:
Since capsaicin is an alkaline oil, cooking acids will neutralise its intensity.  Try adding more lime, vinegar, wine, tomatoes or even pineapple to your cooking.  Whenever a salsa has gone too spicy for me, I like to add more tomatoes to it to reduce this.
Also, you can neutralise the heat by using sugar, honey, or agave syrup.  The sugar will absorb the capsaicin oils but will also change the flavours.  Many of the hot salsas on the shelf use sugars to reduce the heat flavour and provide a sweet flavour to the palate.  Just be careful you don't use too much sugar as will change completely the flavour of your dishes and salsas.
There is nothing like a good salsa with pineapple because it has both acidity and natural sugars. The amount of pineapple you use goes hand in hand with the spiciness you are looking for in your salsa.
Cool it down with oil, or dairy:
The heat of capsaicin can be counteracted with oil or dairy.  Simply just add more cream, cheese, or vegetable oil to your recipes to reduce some of that extra heat.   I personally recommend using olive, grapeseed, or coconut oil as they seem to absorb most of the heat.   Make sure you add these extra ingredients slowly as you don't want to change the flavour profile of your recipe altogether. Butter is also a great idea!
Another option, and a personal favourite, is to use peanuts, almost, cashew or sesame seeds – or a combination of these – to dilute the heat.  These seeds have oil within them which will absorb and dilute the heat.
Remove the source of the heat
Many of the recipes that I read online call from removing the inner seeds and veins – the membranes or white ribs inside of the chilli – to get rid of the heat.  Whilst it will remove the source of the heat, it is important to note that as these are removed the capsaicin is being released and spread all over the chilli flesh.
So, the heat is being reduced but it is not all going away.  This is also why it is important to wear gloves when removing seeds and veins from the chillies.  You don't want capsaicin all over your hands because if you touch your face or eyes you will be on fire very quickly!
Make sure you wash the chillies with fresh water after you have removed the seeds and veins to remove any leftover seeds or internal membranes.  Also, make sure you thoroughly wash any knives or chopping boards used unless you want all your food to be spicy!
Add some booze, and let the party begin
The most effective way of removing most of the leftover heat after removing seeds and veins is to wash the chilli skin with a strong – but not necessarily aged – alcoholic spirit.  My favourite will be tequila or mezcal.  Just make sure you don't use your top-shelf bottles for this.
The alcohol will loosen and dilute the rest of the capsaicin.
There are two ways of doing this:
Simply by pouring some alcohol into a small bowl and washing each chilli in it whilst continue to rub the chilli with the fingers; or
Soak the chillies, for at least 1-3 hours in alcohol. This is recommended for super fiery chillies like habaneros.  Be mindful that the longer you keep the chilli in the alcohol the more capsaicin will be removed but the more alcohol will be absorbed into the chilli, changing its flavour profile.
If you don't mind spiciness too much, don't throw away the alcohol.  It will have a kick to it!
Give it a go and if you have any questions or another technique, do let me know!
Related Post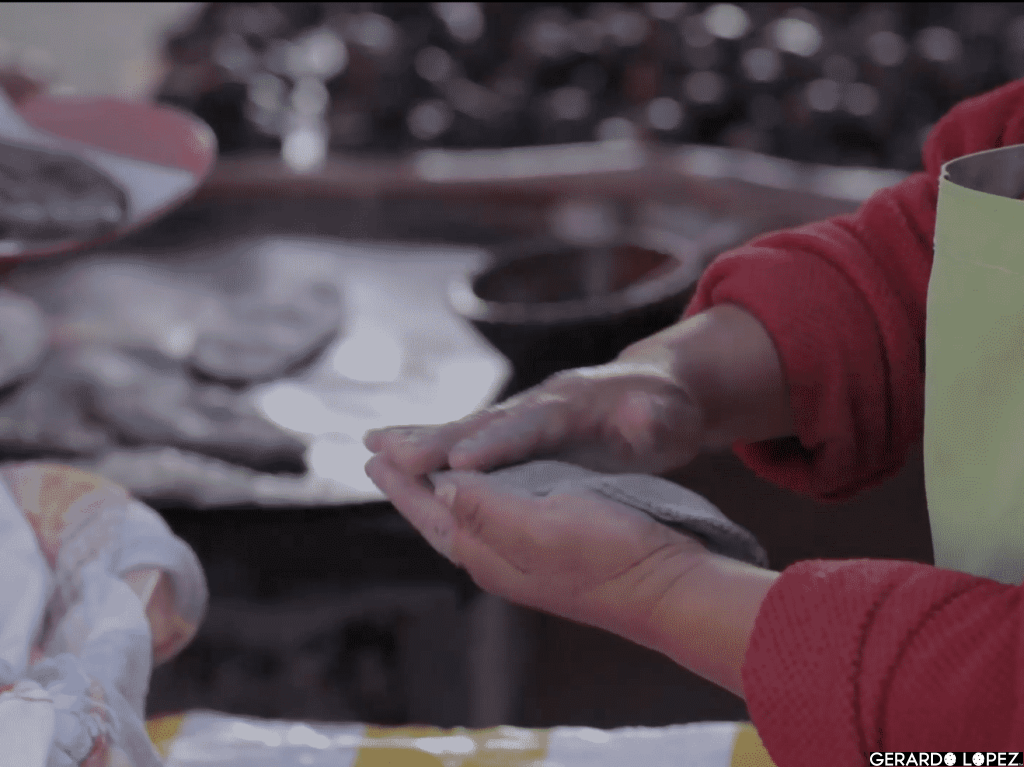 Other Blogs