'Peneques' are a typical street food from Mexico City.  I haven't seen them anywhere else in Mexico. They consist of a tortilla filled in with cheese or beans, coated with eggs and flour, then fried and finished with salsa on top. Surprisingly, this Mexican dish doesn't have chili but that doesn't mean you can't add your own 🙂
These 'peneques' are a mixture of quesadillas, enchiladas, 'tacos de canasta' (recipe coming soon), 'tlacoyos' (recipe coming soon).  Usually not the most popular food, I think they are the quiet and humble alloy of street food in Mexico City.
'Peneques' first appeared in the history books of Mexico City in the 1800s.  These were, and still are, sold by the same street sellers that bring hand made tortillas, 'sopes', and 'tlacoyos' from the towns around Mexico. They are responsible for keeping alive the food traditions and feeding the busy inhabitants of the busiest city in Mexico.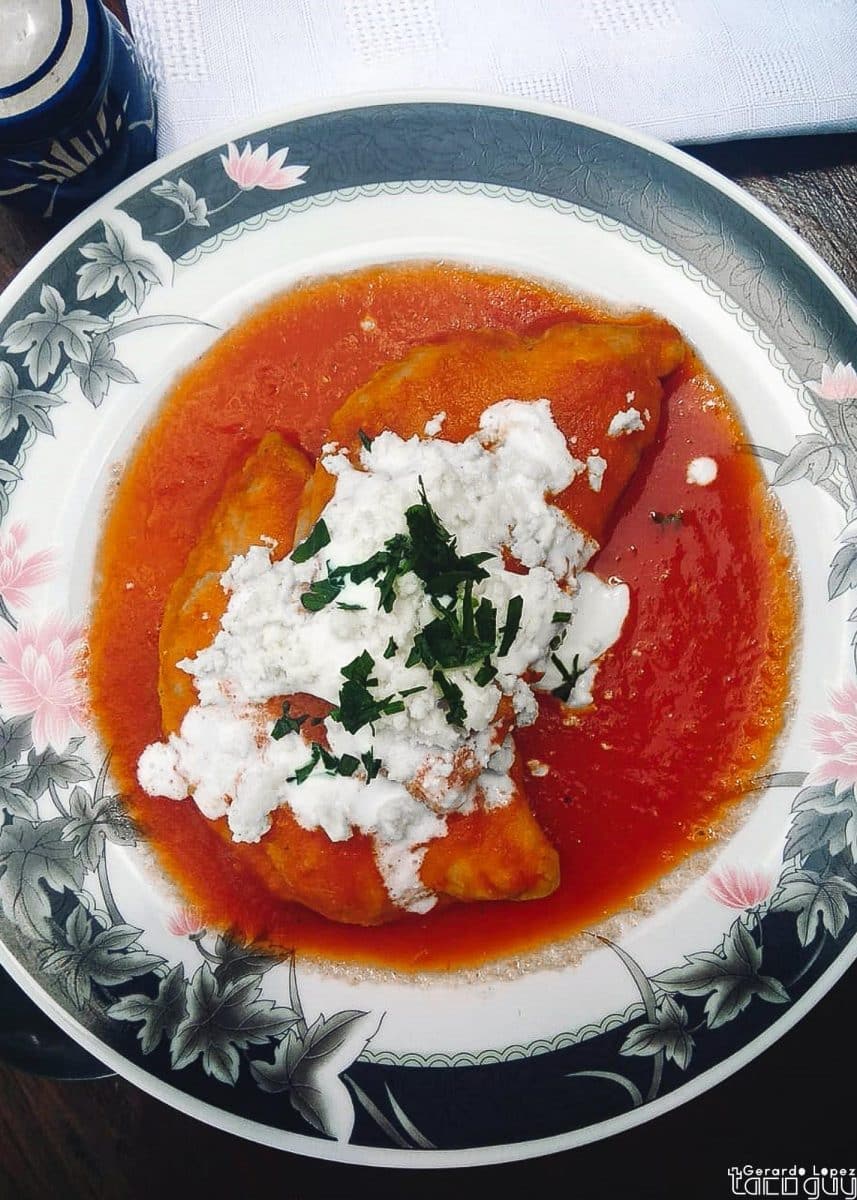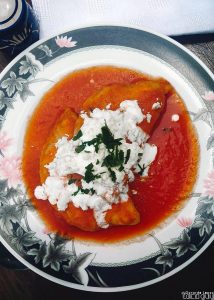 'Peneques' are a typical street food from Mexico City which is easy to make and that will impress many - especially the little ones in the family. This recipe is a mix between, quesadillas, enchiladas, and 'tacos de canasta' but that also tastes like a 'tlacoyo'.
Print Recipe
Ingredients
For the Peneques
12

nixtamal corn tortillas

preferably La Tortilleria

12

wooden toothpicks

no plastic ones as they can't be fried

250

gr

mozzarella cheese

sliced in 12 pieces, substitute with any melty cheese

3

eggs

separate the yolks and whites

1/4

cup

all-purpose flour

set aside some extra for coating

50

ml

vegetable oil
For the Salsa
4

tomatoes

1/2

brown onion

or any other onion

1

garlic clove

2

coriander springs

finely chopped, leaves off for garnish

1

cup

chicken broth

salt to taste
For the Garnish
1/2

cup

fresh cream

replace with sour cream or creme fraiche

150

gr

fetta cheese

replace with any white crumbly fresh cheese

coriander leaves

remove from coriander bunch above
Instructions
For the Salsa
On a saucepan, boil the tomatoes with half the onion, and garlic for 5 minutes.

Place the content in a blender and blend until you have a smooth and uniform consistency.

Place the content of the blender back in the saucepan, add the broth, coriander and salt. Bring to boil and then turn off the heat. Let it rest.
For the Peneques
Place the cheese on one side of the tortilla, fold the tortilla in half (like a quesadilla) and hold with a toothpick. Repeat for all 12 tortillas. These are called 'peneques'.

In a mixing bowl, beat the egg whites until frothy. Integrate the yolks whilst continue beating, then add flour and stop beating once everything has integrated.

Heat the oil in a frying pan at medium temperature and set up the mixing bowl next to the pan and also close to the extra flour. Also, put a couple of paper towels on top on a plate on the other side of the frying pan.

Coat the 'peneques' with a bit of flour and then dip in the mixing bowl. Immediately transfer to the hot oil and fry until crisp. Then place on top of paper towels to absorb excess oil.
Assembling
Serve one or many 'peneques' on a plate and cover with salsa.

Garnish with fresh coriander leaves, cheese, and cream.
Notes
Other typical fillings include broad beans or refried beans.  I have also seen them with mashed plantains or potatoes. 
You can make this a vegan recipe by replacing the cheese and cream with vegan substitutes. 
Related Post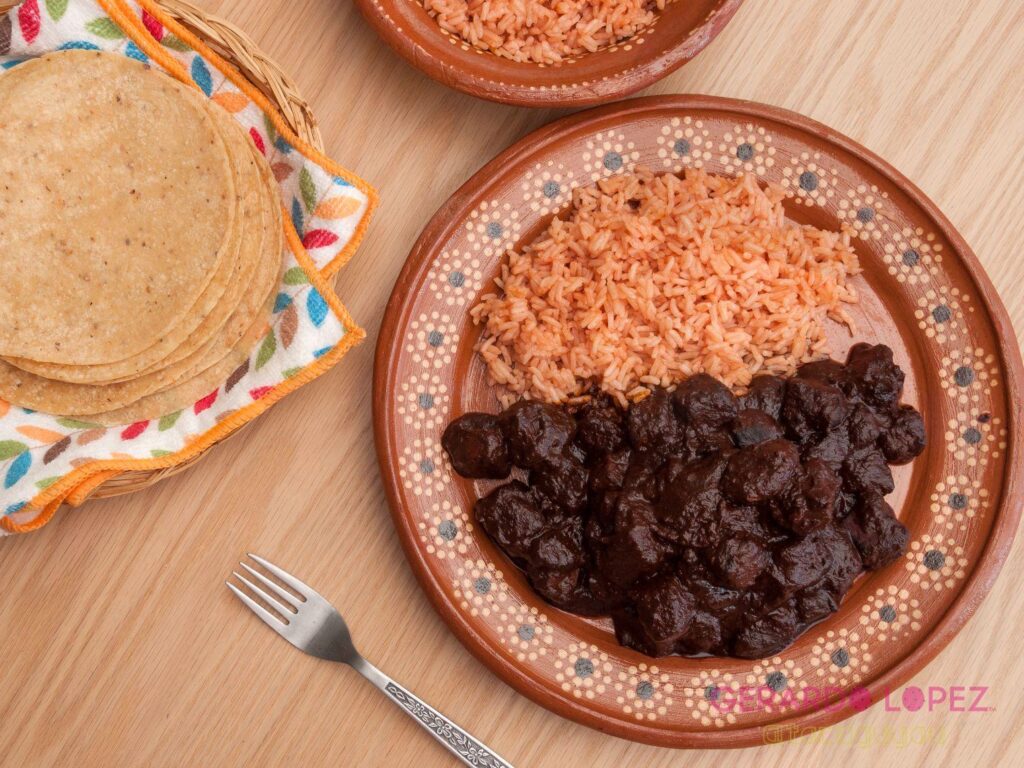 Asado de Bodas
Asado de Bodas
Other Recipes