Seeing the amount of work and care that goes into making good tequila was mind-blowing. Even margaritas taste so much better when you use premium tequila and fresh ingredients –and I am not even a person with a sweet tooth!
What makes a good tequila?
The difference between the tequila I first drank and premium tequila, is the fact that good tequila is made with 100% blue agave. As tequila is made from the agave plant, not all tequila brands make theirs with 100% agave sugar. While premium tequila brands ensure a 100% agave sugar, low-end brands add artificial sweeteners to their tequila. Don't get me wrong, low-end tequila does taste good, but be willing to face a bad hangover the next morning!
The astonishing aspect about this authentic liquor that resonated with me the most, was the production process. It is a precise craft that uses the same methods and techniques since hundreds of years.  It is based on an indigenous drink that the Spaniards use to call 'agave wine' and that through the addition of distillation and aging processes have become the liquor that is now worldwide famous. Agave has been so important to Mexico's civilisations for thousands of years and it is no wonder that this drink has taken over the bars around the world by a storm. I feel like tequila is an ambassador of Mexico in the world, and when I say tequila, I mean the good tequila, premium tequila.
There is an entire economy in Mexico that revolves around tequila, from those that plant the agaves, harvest them, to those that work at the distilleries where agaves are transformed into tequila, and those that commercialize it around the world and that have become ambassadors of tequila and Mexico. Every time you have tequila, you are drinking a part of Mexico.
There is more to Jalisco than just tequila
During the filming of This is Mexico, and after spending a full day at Casa Herradura, we traveled to Guadalajara, the capital of the state of Jalisco, to check out the food scene in the second-largest city in Mexico. The last time I was in Guadalajara would have been 20 years ago, and my memories were dusty. As we drove through the city, everything was new to me, I couldn't remember anything from this vibrant and contrasting city. Guadalajara is an amalgamation of various small towns that over the years have been absorbed by the megalopolis. Mexicans know about the rivalry between Guadalajara and Mexico City. 'Tapatios' is the name that people from Jalisco receive and tapatios in Guadalajara are very proud of their city, heritage, traditions, and history. And rightly so, because the richness of their culture and cuisine is based on this uniqueness and difference to the rest of the country.
We visited Kamilos 333, where they serve a traditional dish of Guadalajara: Karne en su jugo (beef cooked in its own juice).  And it is so different from everything that you find in Mexico that even they have their own spelling for meat – Karne instead of Carne. We were told by the owner of Kamilos that the dish represents a fusion of the cuisine of all the towns that now are part of Guadalajara.  But Guadalajara is also a forward-thinking city with some of the best restaurants in Mexico and the world found here. That night we visited 'Hueso', a modern and cutting-edge restaurant that has been decorated with hundreds of animal bones. The place sounds creepy but instead, it is welcoming, bright and sparkling clean – and food and cocktails are superb.
If you getting hungry, check out my recipe for Carne en su Jugo.  I have deliberately called it 'Carne' instead of 'Karne' as this is my interpretation of the dish not being a Tapatio. I tried to get the secrets from Kamilos with no luck 🙂
Guadalajara got me wondering about the future of the Mexican cuisine, On one hand, Mexico has hundreds of millenarian traditions and cuisines, On the other hand, many Mexican chefs spend years abroad training and expanding their horizons, so that upon returning to Mexico, they find themselves experimenting with new techniques, using ancient ingredients and a variety of ideas. It is thrilling to see what this new wave of Mexican cuisine is going to offer to the world.
Related Post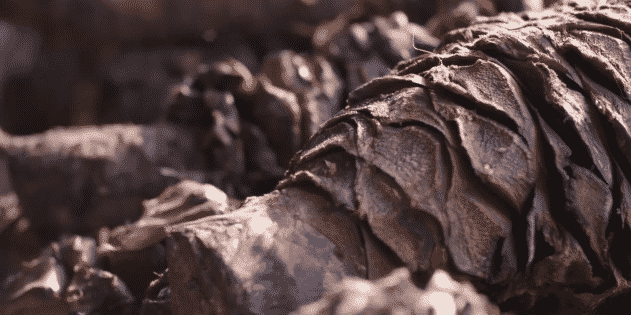 Mezcal, the Grandfather of Tequila
Other Blogs