The colder weather is starting to be felt here, in Australia, and makes me crave some warm, comfort food.
This 'sopa tarasca' seems to fit the description perfectly.🥰
This dish is a famous soup from the Michoacán region in México🇲🇽, a place where the Tarascos or Purépechas lived.☝️
And it has everything to make me feel at home, corn tortilla🌽, tomato🍅, beans🤎, dried chillies🌶, and so on.
Have you ever tried this soup?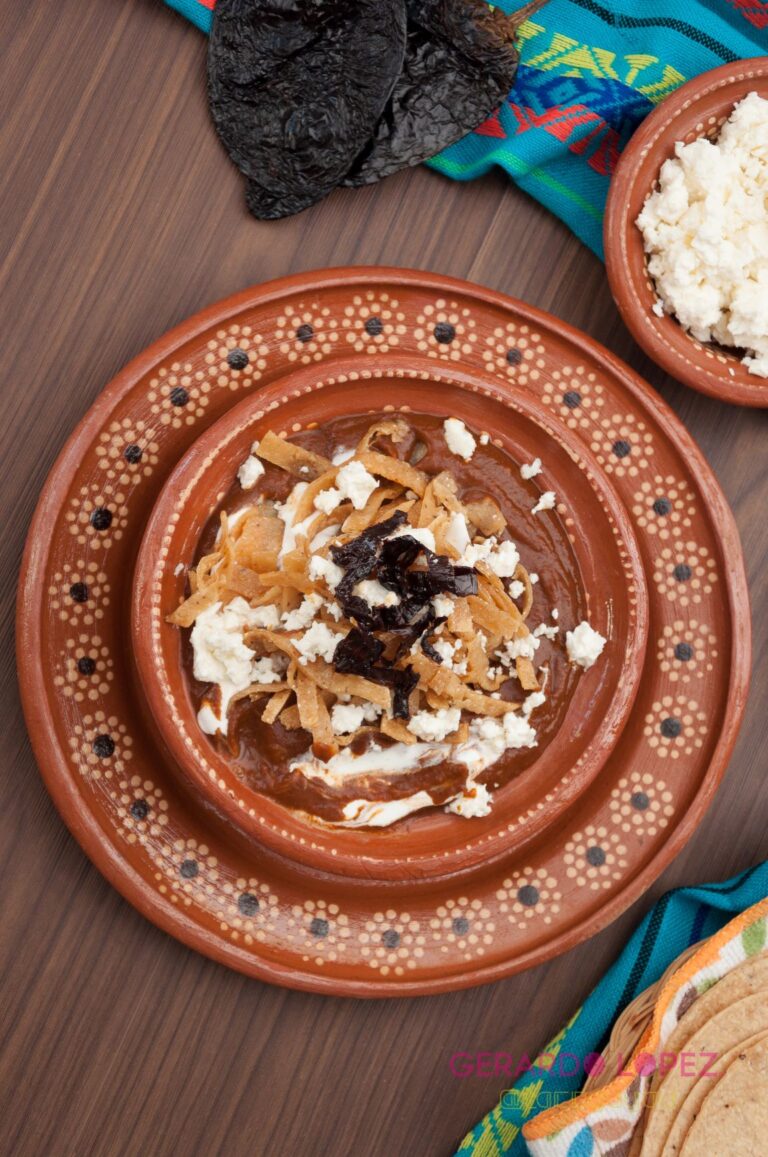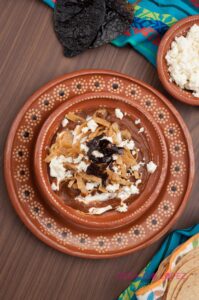 Sopa Tarasca
Sopa Tarasca
A classic of the cuisine from Michoacán in Western Mexico, is made with a base of beans, tomatoes, and chillies. Topped with fried tortilla strips, queso fresco and Mexican crema.
Print Recipe
Ingredients
8

corn tortillas

preferably from La Tortilleria

1

cup

dry black beans

3

ancho chillies

4

tomatoes

1

garlic clove

½

white or brown onion

1

cup

chicken stock

2

bay leaves

150

g

crumbly white cheese

like mature feta or pecorino

Mexican cream

to taste

Vegetable oil

Salt and pepper to taste
Instructions
Soak the black beans in ½ litre of water and let them rest overnight - or for a minimum of 4 hours.

Drain the water from the beans and put in a saucepan with ½ little of water and bring to boil. Once it is boiling add ¼ onion and salt. Reduce the heat to low flame and cook for at least 2 hours or until soft.

Hydrate 2 ancho chillies without the seeds in boiling water for about 10 minutes. Char the tomatoes, garlic and ¼ onion in a hot pan. Blend all together with the chicken stock. Pour the salsa on a saucepan with a little bit of oil at low heat.

Blend the beans with a little bit of the water that you use to cook it, salt and pepper to taste, then add the mixture to the salsa along with bay leaves, stir and cook for 5 more minutes.

Cut the tortillas and the remaining ancho chilli into stripes. In a frying pan, heat enough oil to fry the tortillas, then put them in a bowl on top of a paper towel. Use the oil left on the frying pan to lightly brush the chilli.

Remove the bay leaves and serve the salsa in a bowl, add the tortilla and chilli stripes, crumbled cheese, and cream to taste.

¡Buen provecho!
Notes
Alternatively, you can use canned black beans with the broth in the tin. You will skip steps 1 and 2, which will save you about 2 hours plus the overnight soaking of the beans.
Related Post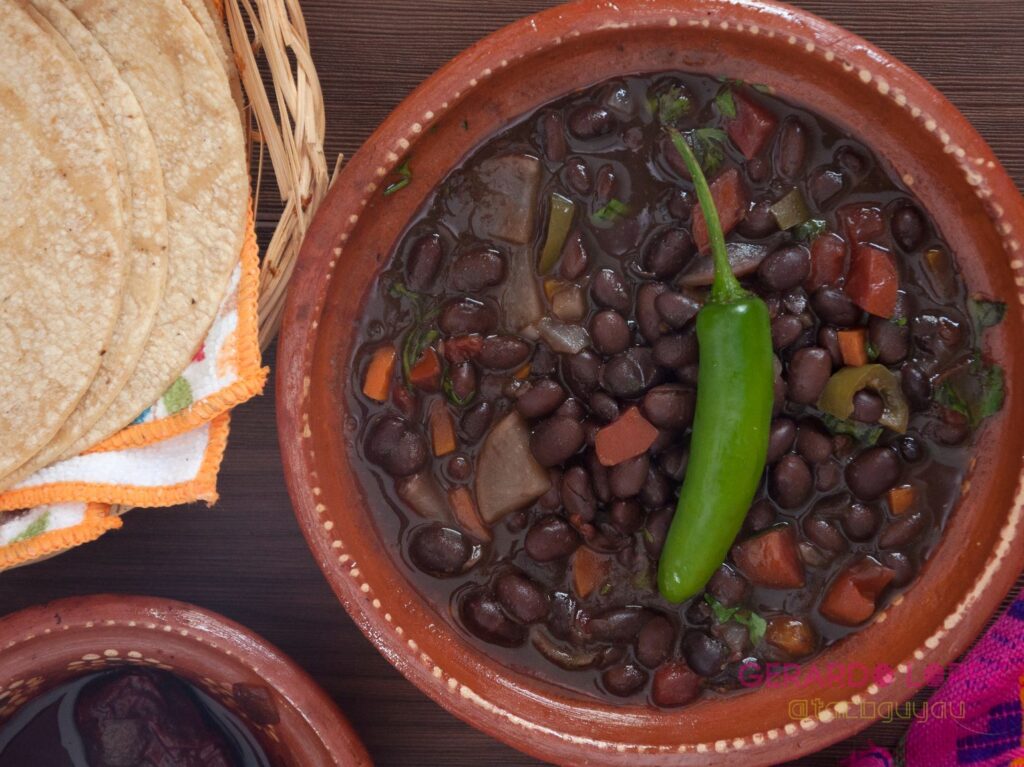 Frijoles Charros (Vegan)
Frijoles charros veganos
Other Recipes