This dish has a pre-Hispanic origin, and it is said that Moctezuma enjoyed it a lot.
Its main component is pumpkin seeds. However☝, each pipian is different in terms of its colour, flavour and consistency depending on the region where it is prepared.
It is in its great diversity where the richness of this dish lies.
And this is the version of my favourite way to prepare it. 😍👌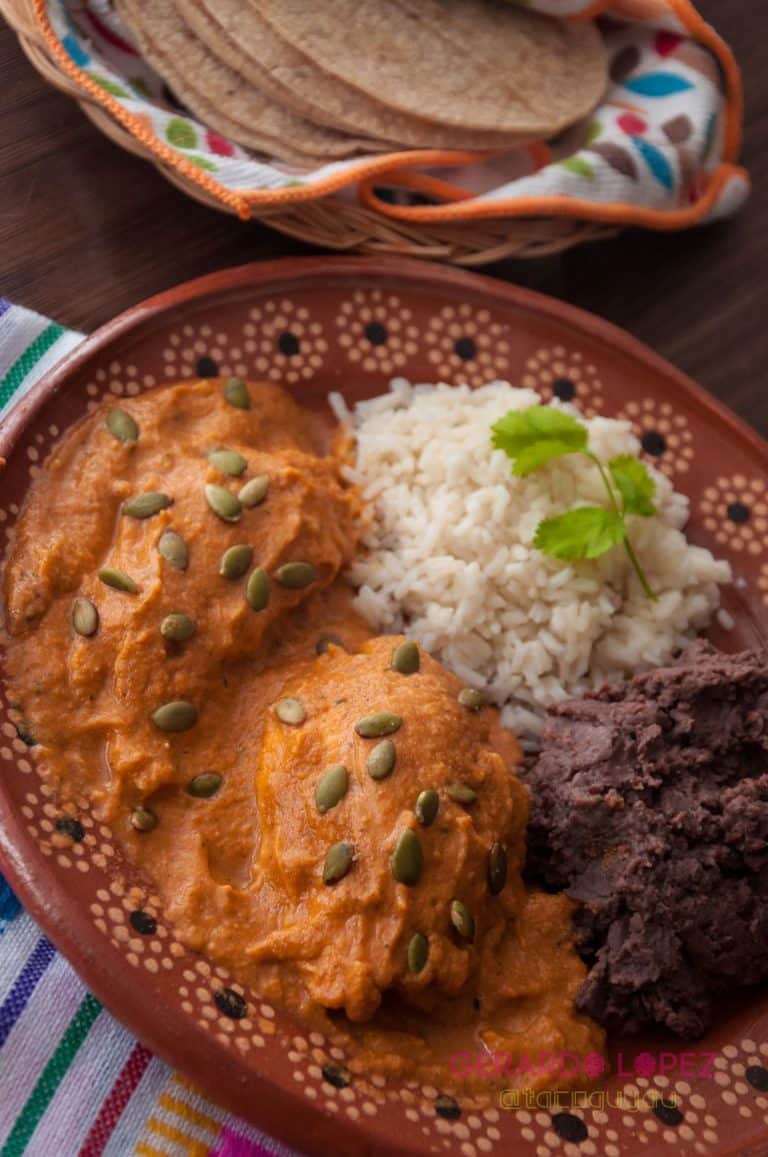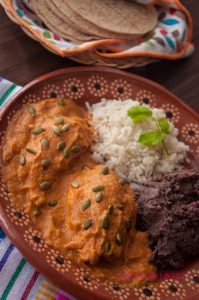 Chicken in 'pipian' pumpkin seed salsa
Pollo en Pipián
My mum used to make this for my sisters and me and have it when we were back from school.
To me, it tastes like home, but it also tastes so different from the rest of the salsas and marinades because of the pumpkin seeds. In México, we call pumpkin seeds 'pepitas' and hence the name pipian.
This is a recipe to enjoy in a taco or as a main dish.
Print Recipe
Ingredients
½

kg

chicken breasts

skinless and boneless

6

tomatoes

2

serrano chillies

substitute with jalapeño or green chillies

2

medium white or brown onion

2

garlic cloves

2

bay leaves

½

cup

of pumpkin seeds

shelled and raw

¼

cup

of chicken broth

Olive oil

Pepper and salt to taste
Instructions
Place the chicken breast in a large saucepan, cover with water and add one whole onion, one garlic clove, two bay leaves and salt. Heat over high heat until it boils, reduce heat to low and cover, let it cook for about 40 minutes.

To prepare the pipián salsa, heat a little bit of oil in a pan over medium heat. Add the seeds and fry until lightly browned. Then, blend together with the six tomatoes, one onion, one garlic, two serrano chillies and a little bit of pepper.

Heat a bit of oil in a saucepan over medium heat. Pour in the salsa and cook for a couple of minutes until it starts to boil. Add the chicken broth and reduce the heat to low and cook for 5 more minutes.

Add the chicken, season with salt and cook at low temperature for another 10 minutes or until flavours have mixed all together. You can cut the chicken in pieces or shred before adding to salsa for an easy taco filling.

Serve with tortillas, rice and beans.

¡Buen provecho!
Related Post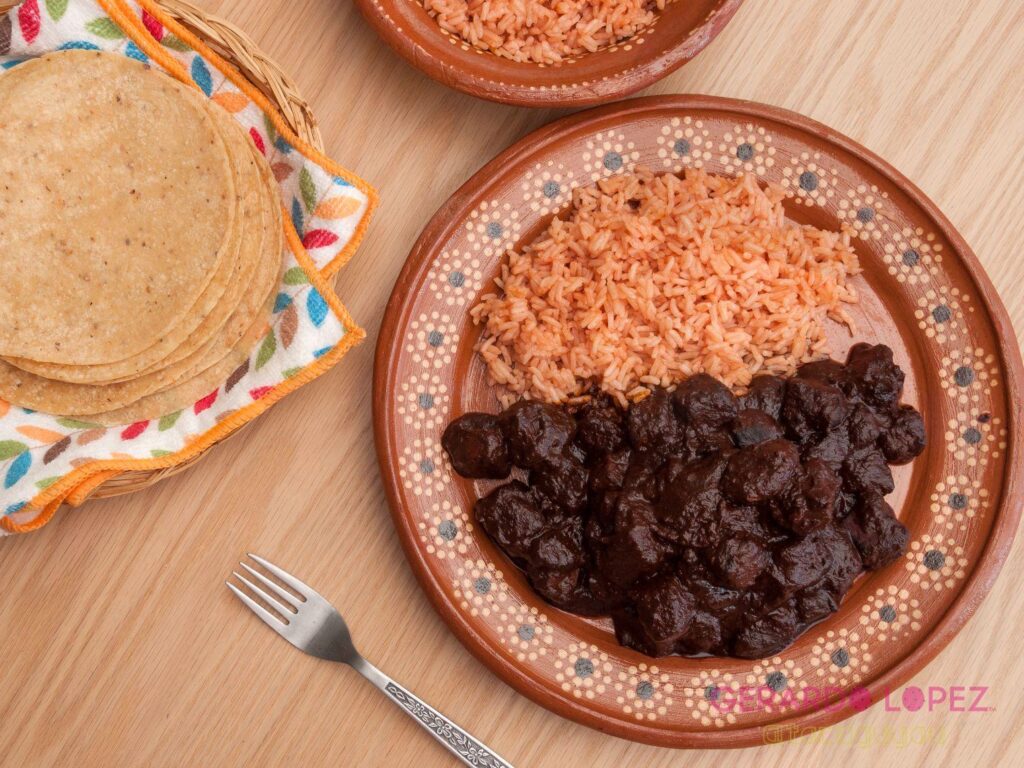 Asado de Bodas
Asado de Bodas
Other Recipes