Welcome to our virtual cooking class!
By now you should have got your box delivered or should be in transit.  Please feel free to contact us with any questions or concerns at any point.
LIST OF INGREDIENTS AND EQUIPMENT
Here is a list of ingredients and equipment you will need to have ready for the class.
Note that there are a few ingredients that require to be chopped/diced before the class. Allow about 10 mins.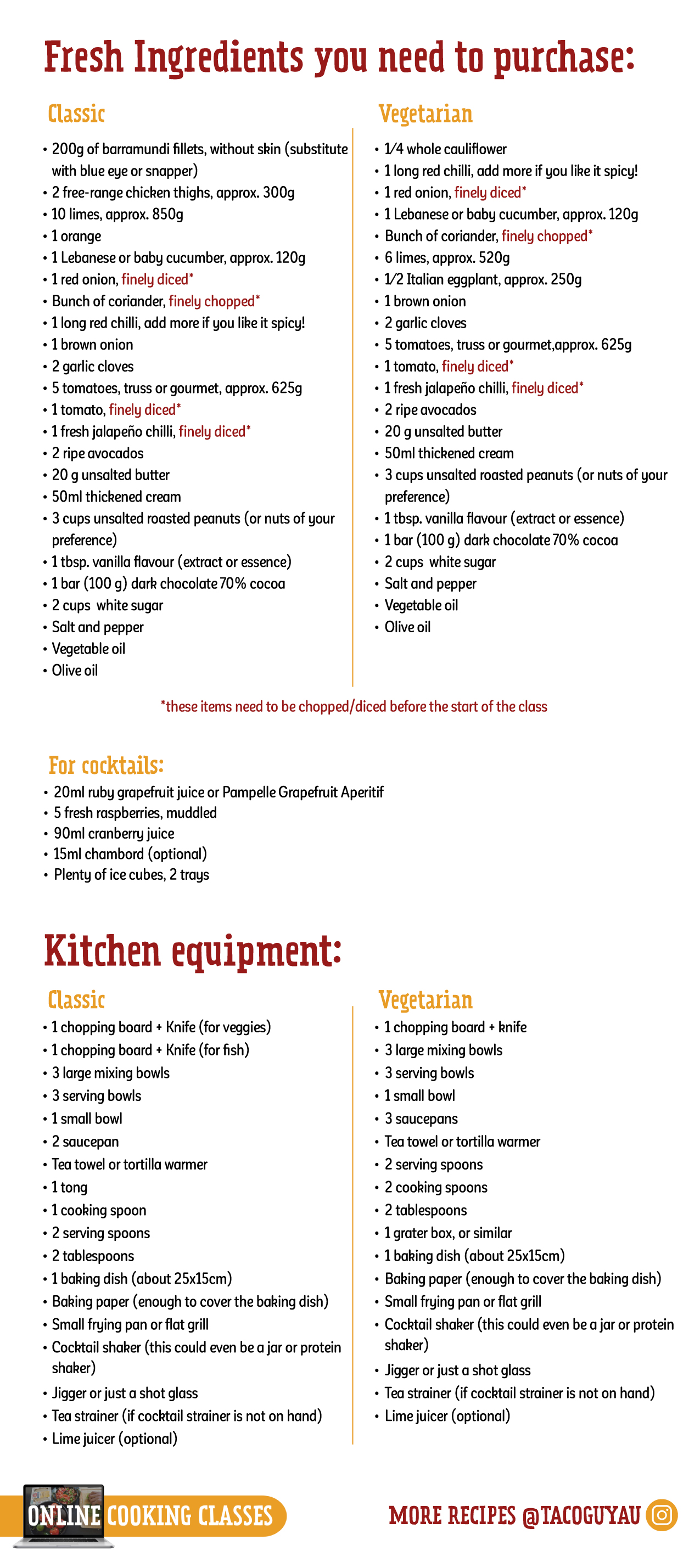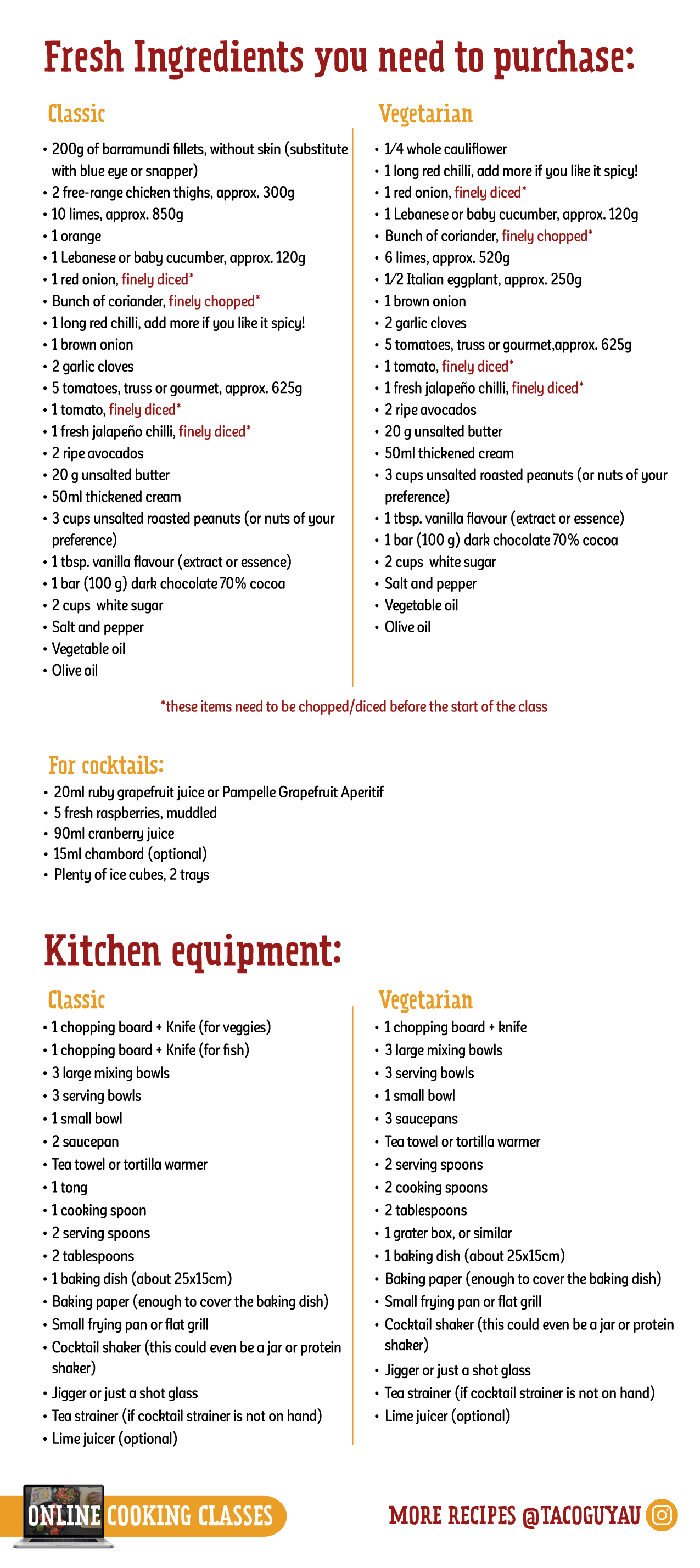 WHAT TO EXPECT ON THE DAY:
We will host the webinar in Zoom.  All participants will be muted and a moderator will unmute you if you would like to ask a question.
The Zoom chat will be also available for you to ask questions to the general group or to chat with others.
If you are joining with a group of friends, get them all on a WhatsApp group as we will give you plenty of time during the class to cheer, talk and compare notes with your virtual friends.
RECIPE BOOK
You should have also received a recipe book but here is an electronic copy for you to keep –> Recipe book-Online Mexican Fiesta v2.0